So, far I have read 3 of the 4 books I got. I have not been able to locate any beadmaking class near by, so I have to rely on books for all of my instruction at this point.
First, let me tell you about my reading style. I have yet to read any of these books from front to back. My reading style is to flip though looking at pictures at headlines, the first time. Then I randomly flip through the book reading sections that look interesting. I continue to flip through, reading random new sections until I have read the book in its entirety. And by flipping through some more, I re-read and re-read, until I have read the book multiple times.
Making Glass Beads

by Cindy Jenkins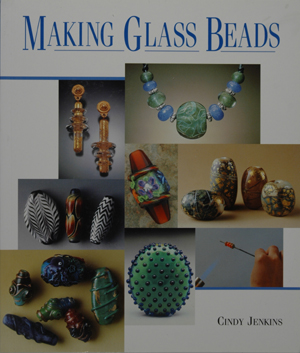 This seems to be
the
book for beginners. The book provides a nice overview of all the techniques a beginner could use. It is nice that the author include little tips of the trade she learned form other beadmakers.
The Complete Book of Glass Beadmaking

by Kimberly Adams
This book has all the information in the previous book, plus some added advanced techniques. I do think it is useful having both, because I can read and compare the way each describes a technique until I fully understand what they are trying to tell me. This book also provides set-by-step instructions for some more advanced beads, that I am in no way ready to attempt.
Passing the Flame: A Beadmaker's Guide to Detail and Design

by Corina Tettinger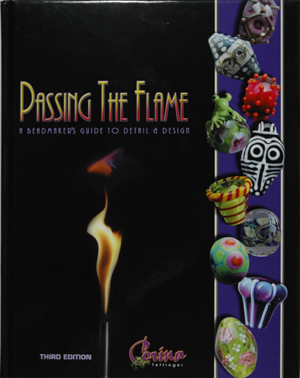 I like the first person instruction, it makes it more like I am taking a class with a a teacher. She did provide some fixes for the problems I having in getting a basic round bead. She also provides step-by-step instructions for some beads I feel fully capable of making with a little more practice of the basics.
More Than You Ever Wanted to Know About Glass Beadmaking

by James Kervin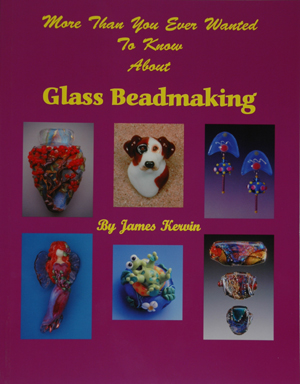 I have not managed to read much of this one yet. It is very technical. At this point, I think it may be way more than I need to know. May be useful when it is time to upgrade from my hothead, to a dual-fuel torch, and I am ready to create more of a studio.